Halloween is only one week away and I hope you have your Halloween costumes ready and your pumpkins carved. I have never ever carved a pumpkin in my life before, so maybe I should give it a shot this year. As always I was surfing the net for some inspirational pumpkin carving ideas and patterns and have found some really awesome ones, which I want to share with you, rich girls. Please let me know in the comments below, which pumpkin carving idea is your most favorite one. Also, please share your own pumpkins with us :) Maybe you have or found even better designs and patterns. Let's have the most spooky and awesome Halloween party and pumpkins ever!
Well, I am not sure if anyone of you can actually carve something like this, I definitely can't. But just looking at these pictures makes me unleash my creative spirit (not sure if I have one in the first place :) ) and start carving something right now. So, anyway, here are the most incredible (in my opinion) carved pumpkins:
So, above are images of amazing pumpkin carving patterns, but have a look what else have I found! The guy who carves pumpkins for a living – The Pumpkin Geek. His carvings of different celebrities and movie characters just leave me speechless. This pumpkin geek guy has a magnificent talent! I've added just a couple of his pumpkins, but you should definitely check out other designs on his website.
"The Pumpkin Geek" Pumpkin Carvings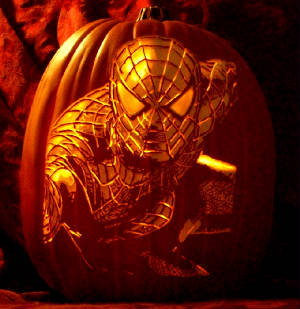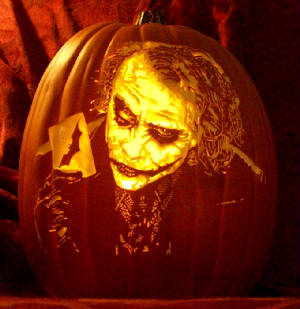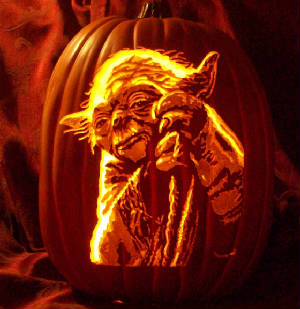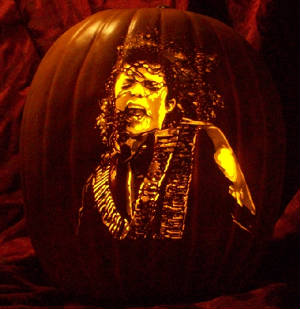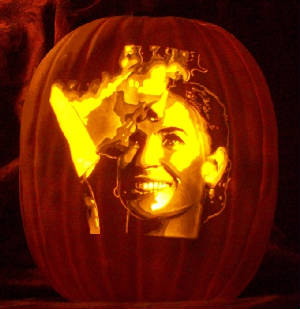 I love this carving of Steve Jobs, I think it is amazing.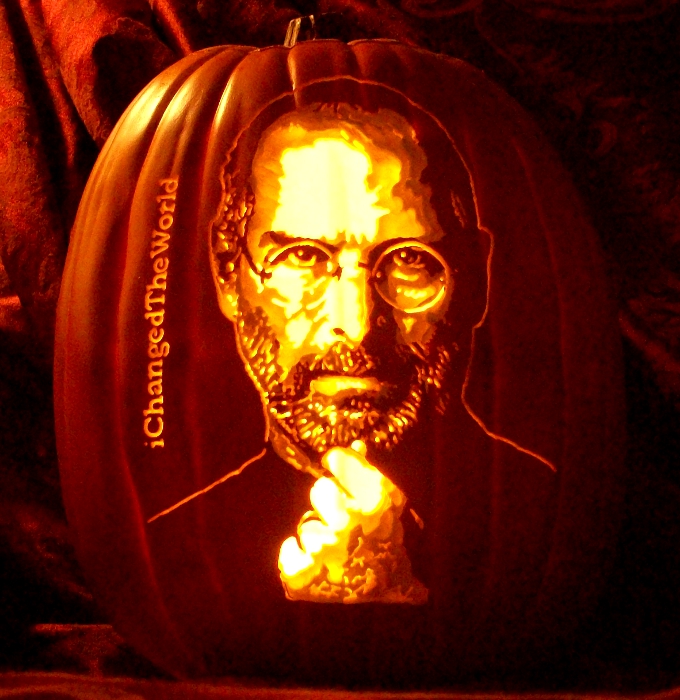 Need more Halloween inspiration? Check out the following articles:
10 Best Halloween Pumpkin Carving Ideas
Cool Jewellery Pieces to Wear at Halloween Parties
Halloween House Decoration Ideas
10 Scary Halloween Cupcake Ideas
Halloween Makeup Ideas and Tutorials
So, rich girls, what do you think about these pumpkin carving ideas and patterns? Which one do you like the most? What will your pumpkin look like this Halloween? Please do share your opinion in the comments below.
Yours,
Subscribe to Rich Girl's Club via email or RSS to get more great posts like this one.
Join Rich Girl's Club on Facebook! :)