Wedding guest dresses are so fun to shop for. I am so excited for summer 2019 party season, because I am already invited for one luxury wedding in Saint-Petersburg this July. It will be an epic event and I already can't wait to see the bride in her fairytale wedding gown, to pick a gift and to dance till the morning light.
Wedding reception (and especially an open bar, hehe) is clearly something to look forward to, but I already can't sleep, because I don't know what to wear! What kind of dress to pick?! What length? Colour, style? Will I lose some weight until the big day? This is a very serious question, as everything depends on my size right now :) Girls, I will need your expertise, suggestions and help to pick that perfect formal dress for a wedding, ok?
But first, let's refresh in memory some etiquette rules regarding wedding guest dresses.
Wedding Guest Dress Etiquette Rules
First, and I think the hardest rule for women of all ages, is to constantly remind yourself while shopping for a dress that THIS IS NOT YOUR DAY! You need to look good, of course, but the main focus of this day should be on a bride! It is her time to shine, so don't steal the show with sequins, too short dresses, see-through pieces, dramatic slits and cleavages. Remember: elegant and classy is your best option.
Don't wear Black or White. Even though now this rule is not that strict and a lot of girls wear black or white on weddings, I would stay away from these colours. First, experiment with colour and find something which will suit you better than black. Second, black is dull in the summer and white is reserved for the bride, case closed.
Always follow the dress-code mentioned in the wedding invitation. If there is a special theme, please make an effort and follow the guidelines. If the dress-code clearly states formal wear, don't wear short cocktail dress. Respect the happy couple, they put a lot of effort in making sure that everything looks great together. Brides spend a lot of time choosing the colour palette for the wedding reception and style, so please make sure you don't stand out from the crowd in an awkward attire. Trust me, every guest is very visible during weddings, even if there will be hundreds of people. And although I always advocate being different and stand out from the crowd, weddings and funerals are two exceptions.
These are the main rules for choosing the best wedding guest dress. By following the above outlined simple guidelines, you will always be dressed properly for the occasion. Now, let me show you examples of the dresses, that I think are the best options for various categories of wedding guests. 
Blue Wedding Guest Dresses
If you want to look like a special guest at a Royal wedding, then blue dress is your foolproof option. Blue formal dress will look great on photos and you can wear it to weddings all year round. It is also a great choice for mother of the bride. Just make sure, that blue is your colour. 
Beaufille Delaunay Dress
Black Halo Padma Dress
Marchesa Notte Sleeveless Striped Lace Tiered Gown
Marchesa Notte Sleeveless Crepe Gown
Gold Wedding Guest Dresses
Gold formal dress is another favourite of mine for weddings. Yes, it is a bit sparkly and will attract attention to your persona, but it is also very festive and glamorous, so as long as you don't look like a Christmas tree, I think you will look amazing.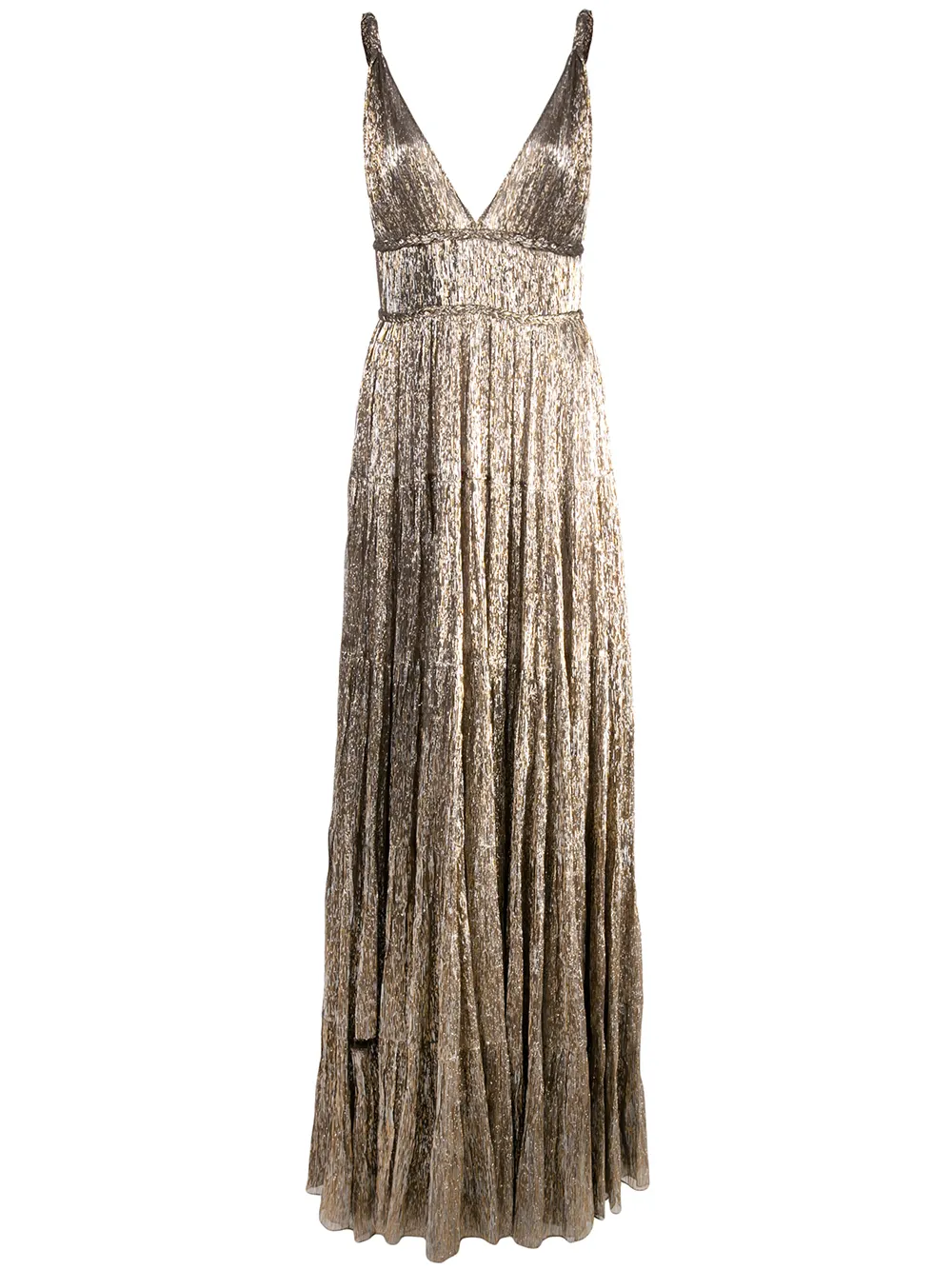 Oscar de la Renta shimmer v-neck gown – Gold
Oscar de la Renta ombré strapless gown – Gold
Amsale off-the-shoulder gown – Gold
Emerald Green Wedding Guest Dresses
Emerald green dress is also a great choice for all year round weddings. This color usually looks great on brunettes. I would definitely pick this colour for a mother of the bride or groom. 
Marchesa Notte floral off-the-shoulder dress – Green
Alessandra Rich strapless evening dress – Green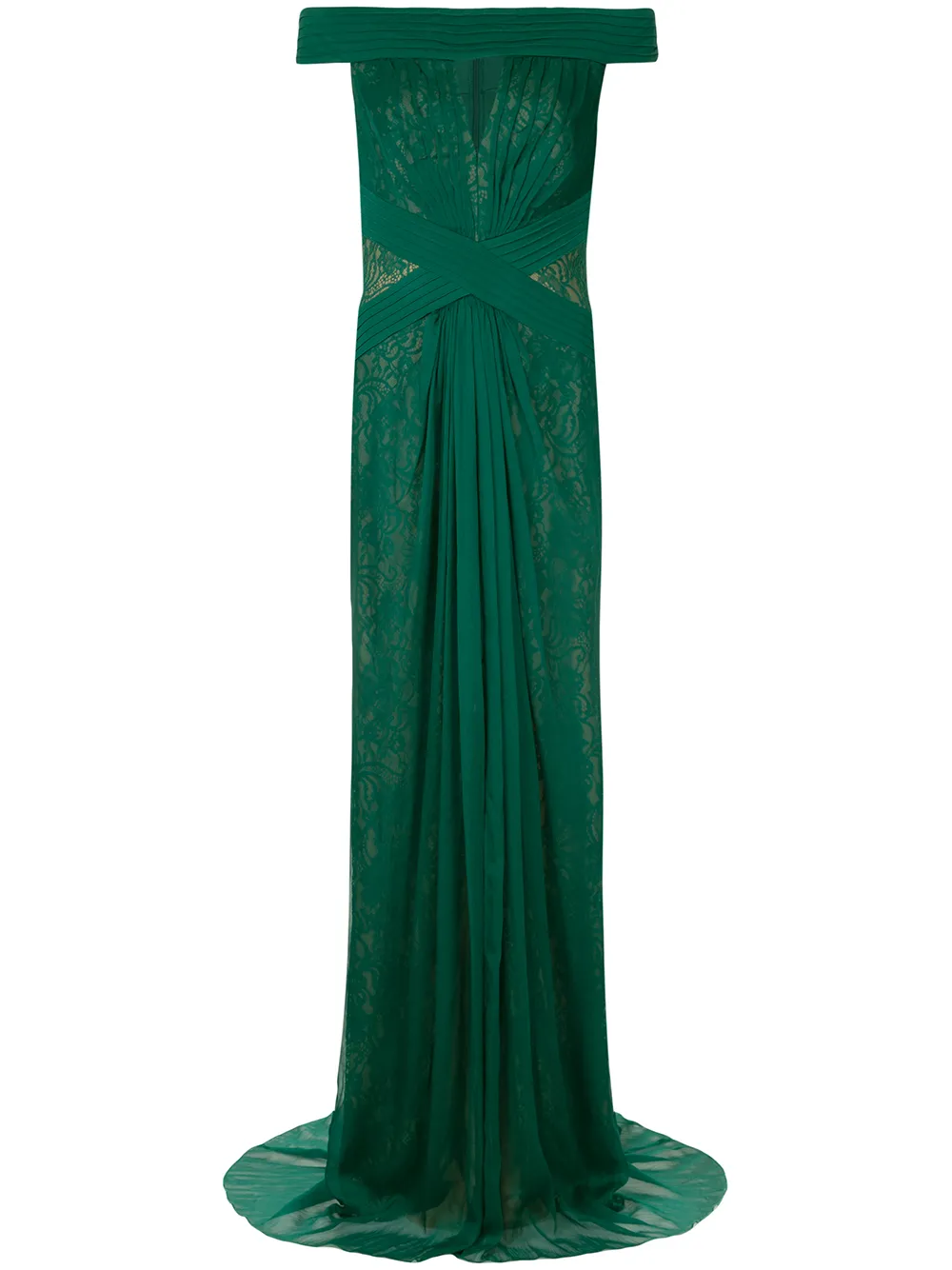 Tadashi Shoji pleated lace gown – Green
Alessandra Rich embellished strap dress – Green
Red Wedding Guest Dresses
I think red is the most classical choice of the wedding guest dress. If red looks great on you, then definitely pick this color for your dress. You will always look appropriate and festive in a red dress. Personally, I prefer red dress to a black dress for various formal occasions.
Fame and Partners Multi Strap Pleated Gown
Black Halo Kacie 2 Piece Maxi Dress
Fame and Partners The Dragon Eyes Dress
Maternity Wedding Guest Dresses
If you are an expectant mother, who is invited to a wedding, then don't think too much about the rules. The most important thing for you is to be comfortable. Especially, if it is a summer wedding on a hot day. Pick a floral print maternity maxi dress for the most elegant and comfortable look. You can always hide comfy shoes under a maxi dress.
Pietro Brunelli Murano Print Maternity Maxi Dress
Rachel Pally Printed Caftan Maternity Maxi Dress
Splendid Watercolor Floral Maxi Maternity Dress
Plus Size Wedding Guest Dresses
For plus size wedding guest dresses work the same principles. I personally love blue, pink and yellow dresses with long sleeves, but if you attend a summer wedding, check out floral print dresses as well. 
Lace Evening Dress with Pleated Skirt – Pale Pink
Kimono Sleeve Maxi Dress – NAVY
Colorblocked Wrap Dress – Macaw Yellow
Floral Maxi Dress For Wedding Guest
And finally my most favorite dress for a wedding guest in the summer is with floral print. There is nothing more feminine and cute than a floral maxi dress. So, if you are planning to attend a summer wedding, I would suggest you pick a dress with a floral print. It is not too formal, but still very elegant and you can wear it to various occasions afterwards.
Marchesa Notte Bishop Sleeve Pleated Floral Gown
Marchesa Notte V Neck Floral Tulle Gown
Marchesa Notte Sleeveless Printed Burnout Silk Gown
These are my suggestions for a wedding guest dresses, in case invitation doesn't specify exactly the colour scheme. What do you think, girls? Is there any dress color you like the most for special occasions? Which one should I pick as my number one option? Please share your ideas in the comment section below.
Yours, Julia